Who am I?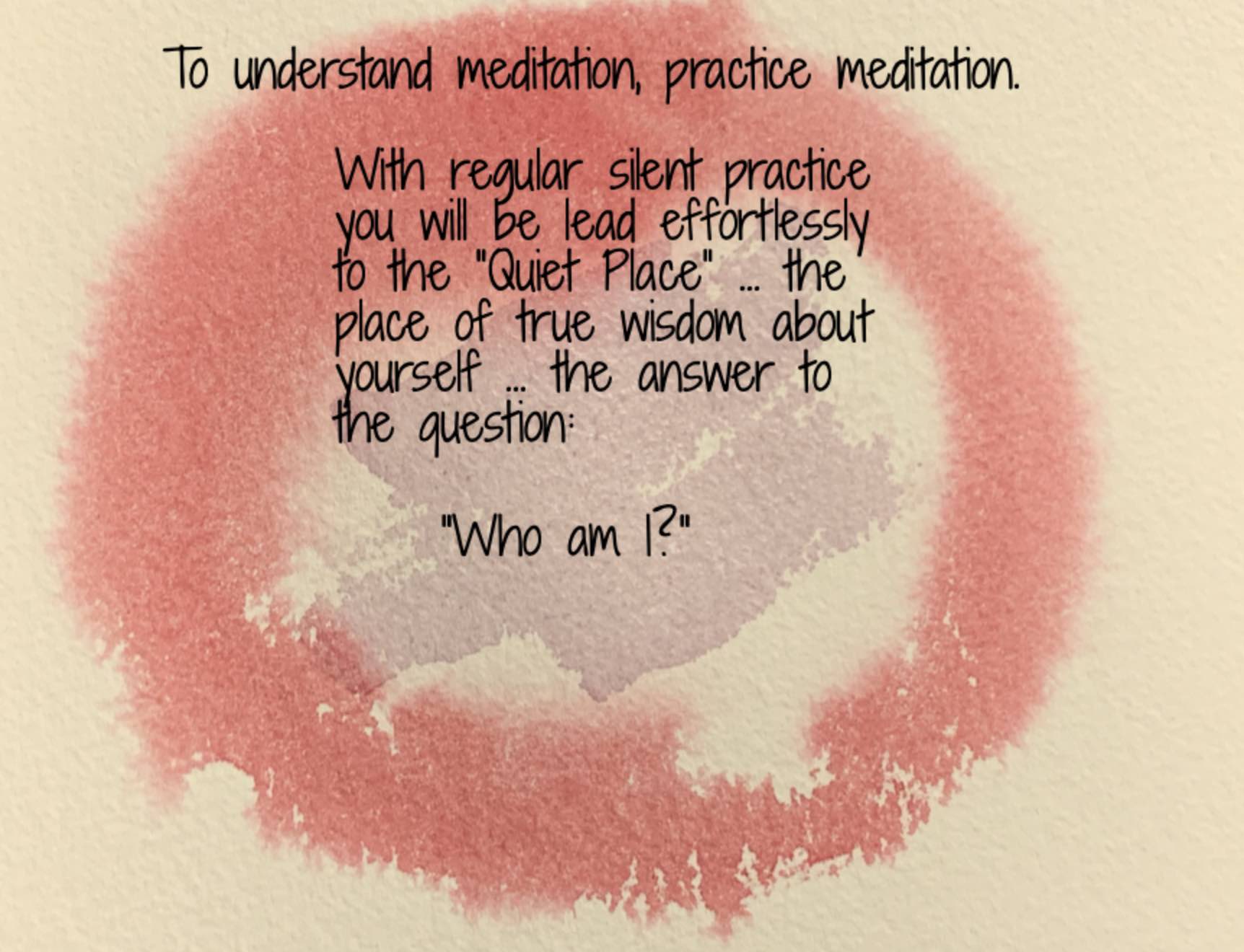 In silent meditation, after all your ideas about yourself and all your desires are discarded, only Love remains.
Why disturb it to no avail?
DISCUSSION
Through regular silent medition practice, the mind becomes quiescent.

In that quiesence, there is no thought, no world, no mind.

What or who is left?

Who is aware of the thoughts? Who is aware of feelings? Who is aware of body sensations?

Meditation is the practice of seeking that which does not come nor go. Therefore seeking some permanent state, some blissfull experience, or some wisdom is folly, as these things never persist. However, the 'I sense' is always there in each and every moment.
INSTRUCTION
Begin by sitting comfortably and taking a few deep breaths and focus on the breath.

Then, as thoughts, feeling, noises, and even body sensations arise, just notice them and ask: "Who is noticing this?". Then return your focus on the next breath, both the inhale and exhale. Notice the breathing and focus on the "I thought"!

From whence does the "I thought" arise?

Do this for twenty minutes each morning and each evening

FINAL THOUGHTS
The answer to the question "Who am I" is obvious but is clouded over with desire.
With practice you will realize that you need do nothing to get out of problems you never had in the first place.
May the Lord shower you with His mercy and bless your affairs with His guidance.